Wouldn't it be great if the YouTube site had a big Download Video button? It's actually very simple to make the official site do this.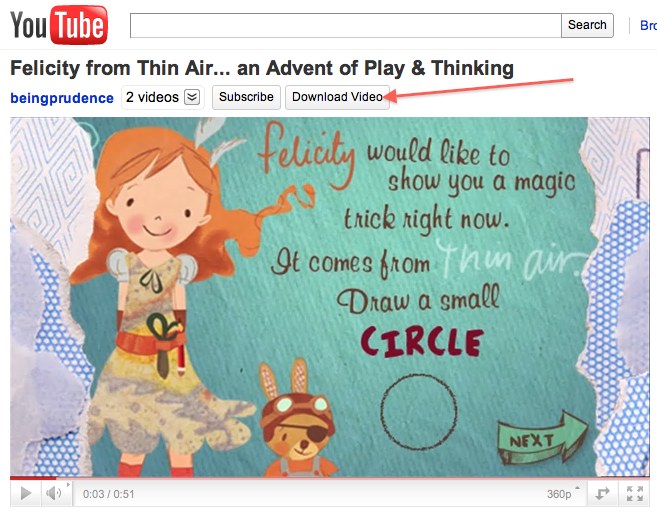 You can easily download YouTube videos in MP4 format (for playback on iPad, iPhone and other iOS devices). Super easy, super quick, without relying on 3rd party sites or conversion programs. The only requirement is that you use the free Safari browser (which comes standard on your Mac) and an open source Safari Extension. It also works perfectly fine for the Windows version of Safari.
Step 1) Go to: https://github.com/jonathanboom/YouTube-video-downloader-for-Safari
Step 2) At the bottom of that page, click the Download link in Jonathan's Readme section.
Step 3) Go to Window > Downloads and double click the YouTube-video-downloader safariextz file. (There will be a version number in the filename. I haven't bothered adding it here as it'll probably get updated from time to time.) Click "Install" to confirm.
Step 4) Now go to a YouTube page. Try this Felicity from Thin Air page.
Notice that above the video is a new "Download Video" button? Click it and you'll be shown a range of options. Click the link for the MP4 file you wish (some videos may have a HD version) and the video will automagically download straight to your computer. (Some very old videos may be provided only in the Flash FLV format, which will require some additional conversion with Handbrake if you need it as a MP4.)
Tip: If you're seeing a video on a YouTube channel page, you'll need to jump to the specific video page before the Download Video button shows up.
Enjoy.